Locksmith Scams and How to Avoid Them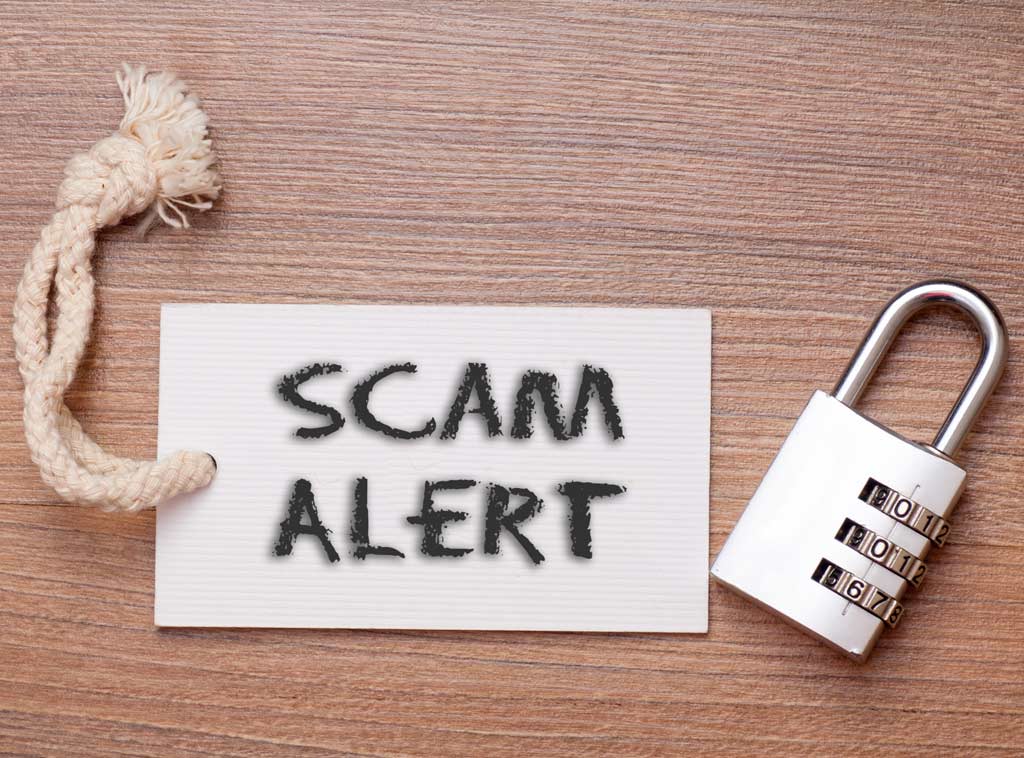 Unfortunately, Phoenix Locksmiths and locksmiths around the country get a bad name from locksmith scams. Locksmith scams include quoting a low price over the phone and raising it once the scammer is on-site. Many scams are organized by individuals who are not locksmiths at all. We want you to be aware of how to spot a scam and how to avoid them.
Locksmith Scams Cost You Money
Anytime Lock and Safe has been in business since 2005. We service Phoenix and the surrounding areas and arrive on site in a work van. We quote you over the phone based on your situation and only charge what we've quoted.
Conversely, a locksmith scammer will quote you a low or too good to be true price over the phone. The scammer counts on this appealing to you because you are stuck. You agree to the price and instruct them to come to you. And then you wait. You may wait far too long, too. Once they arrive, they may confirm the low price, then proceed with the work, and ultimately increase the price significantly. This is not a professional locksmith. This is a scam.
Some locksmith scammers aren't even actual locksmiths. Some arrive on site in a personal vehicle and muscle their way into your car or home causing damage that you'll have to repair. This includes door handles or door frame damage. A legitimate locksmith has the proper tools to finesse their way into a car or home by properly unlocking the door.
Caught on Video in a Today Show Exposé
The Today Show aired an exposé centered around catching locksmith scams on video. Take a few moments to watch and learn how to spot a scammer.
Each of the scammers were found by doing a Google search. Locksmith scammers create websites, post phone numbers, and advertise their hours which are usually 24/7. They look like a reputable business when you are in a hurry and need someone quickly.
Make a Plan Ahead of Time
At Anytime Lock and Safe, we encourage you to make a plan ahead of time. Do your research. Ask for references. Decide on a locksmith before you actually need one. For instance, give us a call and we will happily discuss what you can expect from us when you need us in a real emergency.
Tips to Avoid Locksmith Scams from Angie's List
Scams centered around locksmith services are such commonplace that there are articles to help you avoid them. For instance, this article link below from the Angie's List provides you with 7 Tips to Avoid Locksmith Scams.
As a note, Arizona does not require Locksmith Licensing making scams easier for those who would try. Be mindful to ask the right questions before hiring a locksmith.
https://www.angieslist.com/articles/7-tips-avoid-locksmith-scams.htm
What to Do If You're Caught in a Scam
If you think you're in the middle of a scam, give us a call. We can usually get to you in 15-30 minutes. Do not go with a scammer to the bank or ATM to get cash. If you have already been overcharged, it's possible that you can call your state's attorney general's office or other authorities who can help you recoup your costs.
The best way to avoid a locksmith scam is to have plan ahead of time. Keep the number for Anytime Lock and Safe in your phone or wallet in the event that you need us. We're available 24 hours a day, 7 days at week at (480) 857-7250.
For more information about Anytime Lock and Safe, please visit our website.