Commercial Locksmith Near You
Having a trustworthy commercial locksmith is a valuable asset to businesses in the Phoenix / East Valley area. We provide a wide range of locksmith and security services for our industrial, commercial, small business, corporate office and retail shop clients.
Need electronic access control? We can help! Learn more.
Our priority is ensuring the security for the commercial properties most important to you and for the safety of the people who work there.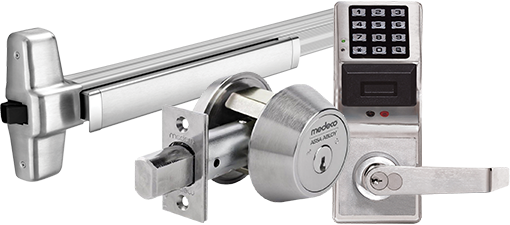 Commercial Locksmith Services
Door Hardware Installation
Master Keying
Rekeying Locks
Door Hardware Repair
Emergency Lockout Service
And More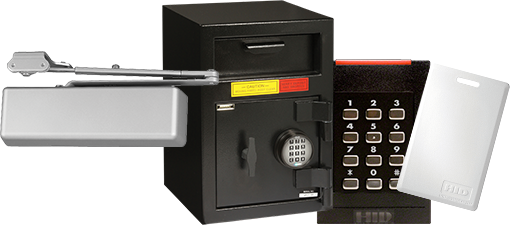 Commercial Locksmith Products
Grade 1 Locks and Door Hardware
Panic Bars (AKA Exit Devices)
Door Closers
Hinges
Electronic Access Control
Safes (click here for info)
And More
Electronic Access Control
Access control allows you to dictate who can access what lock and when. Access control devices don't require traditional keys. Users can unlock doors, gates or even cabinets with proximity key cards, key fobs, PIN codes or even smart phones.
Benefits of Access Control
Depending on the products you choose, here are the features and benefits many systems offer:
Enjoy peace of mind with no more lost keys
Immediately add or delete users
Track who accessed what lock and when with an audit trail
Manage system remotely
Enhance security with lockdown features
And so much more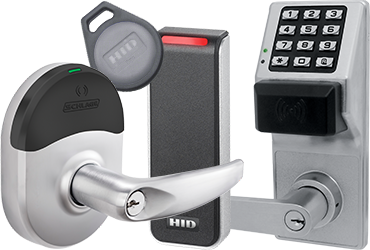 CONTACT US FOR A FREE QUOTE
WE ONLY CHARGE WHAT WE QUOTE
Rest assured you'll only be billed for what we quoted, even if it's more work than we anticipated